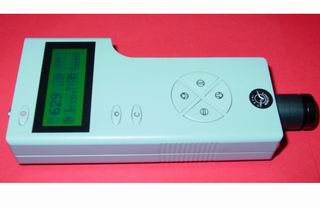 Order No. HLJ-2100
$2769.23
Features:
Tests almost any combination of material, size and shape
Automatically computes Vickers, Brinell, Rockwell and Shore hardness values.
Compact size, lightweight.
Built-in D impact probe with internal tungsten carbide test tip.
Back lighting with LCD readout
Battery operated
Accuracy +/-0.8%
Supplied with rugged carrying case with calibrated test block and manual
Capable of holding 510 groups of readings with max of 7 readings in 1 group.
Dimensions 2-1/2 X 1-1/8" X 6-1/2
Readings can be downloaded to PCs
Any of the G, C, E, DL, D, DC, D+15 impact device can be hooked up to HLJ2100 as options.