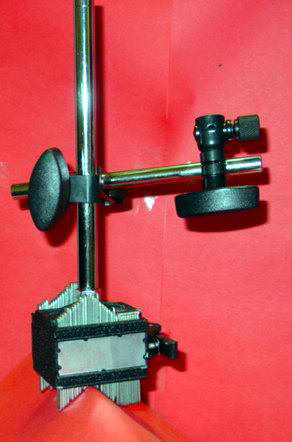 Order No. MB 007 $59.00
Anyform magnetic base with over 65 movable feet conforms precisely to any regular of uneven surfaces such as engine blocks, machine housings, pipes, moulded surfaces, etc. It includes adjustable swivel clamp for post and rod.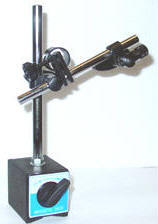 Features:
Permanent magnetic type: On-Off switch makes it easy.

To rest on iron or steel surface.

Overall Height 9".

Base 2-5/8" x 2"