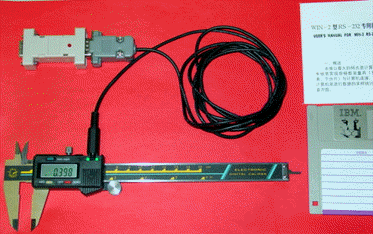 New Mold Digital Caliper-EC001ANT 6"/150mm $252.00
* Has new output coupled well with interface to sent data to PC
* Can give relative absolute or tolerance reading
INF001-Gage Computer Kits Only $ 143.72
* The kits can be used with digital callipers , micrometers,indicaters
height gages etc to send gage readings to PCs.
* The gage reading can be analyzed & presented the on PC screens.
* It includes the hardware interface, connecting cable(approx. 5ft)
9 pin RS232 conector,software support disk,instraction manual.